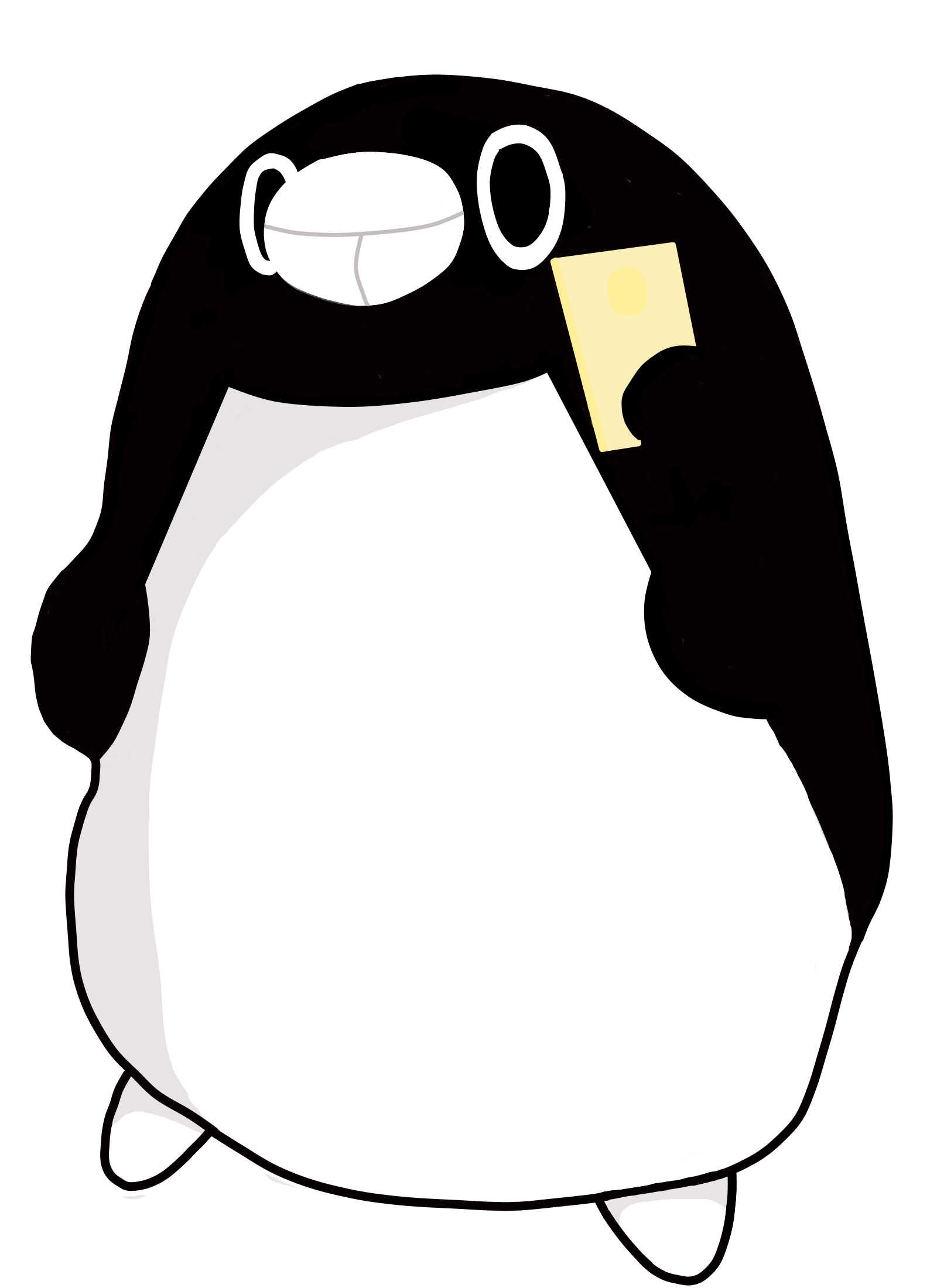 ペッチー
Hi! I am Pecchi! I will introduce recommended places in Japan! This time I will introduce Kinosaki Hot Spring Town in Hyogo Pref. 
※I originally wrote this article January 2020 at Silvie's Japan Travel Guide.(この記事は、2020年1月に書いたものを書き直しています) 
Speaking of Kinosaki is "Hot Spring town"
It may be said that it is the birthplace of the "Sotoyu meguri(tour of the outside bath)". It is a beautiful hot spring town with a beautiful scenery and atmosphere.
There are plenty of sightseeing spots as well as hot springs, so it is perfect for travelling with couple, family and friends!
Located on the Sea of Japan side, you can enjoy the snowy scenery and seasonal crab dishes in winter.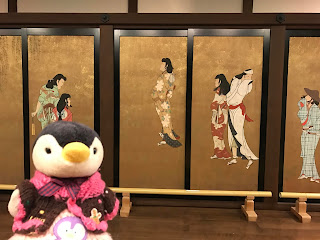 Start your trip from JR Kinosaki Onsen Station
As soon as you arrive at Kinosaki by train, you can feel the atomosphere of sightseeing spots!
The hot spring town starts immediately from the station square rotary!
There are restaurants and souvenir shops on both sides of the section about 300m toward the Ohi River.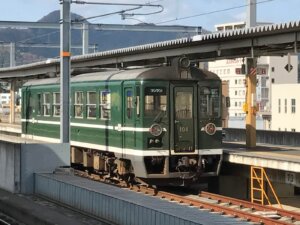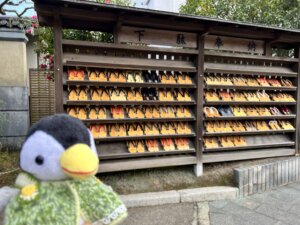 Let's Try the seven out-spas in Kinosaki Hot Spring
The inn has an indoor bath, but guests can use the out-spas for free, so the "Satoyu-meguri(out-spas tour)"is famous.
The seven out-spas have each meaning such as "traffic safety" and "thriving business", so it is good to try your favorite out-spa according to your wish♪
The hot spring has effects such as nerve pain, muscle pain, digestive disease, hemorrhoids, and recovery from fatigue.
Satono-yu (Interactions with people)
Ichino-yu (Passing exam, traffic safety, good luck)
Mandara-yu (Prosperous business, rich harvest of five grains, a lifetime wish)
Jizo-Yu (Water safety, water for children)
Goshono-yu (Prevent fire, good merriage, become beautiful)
Yanagi-yu (Good luck for birthing healthy children)
Kouno-yu (Matrimonial happiness, longevity, happiness)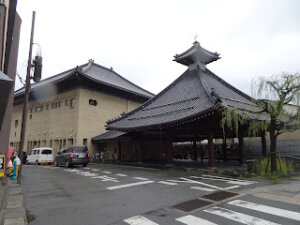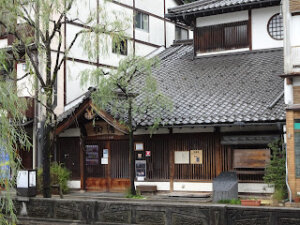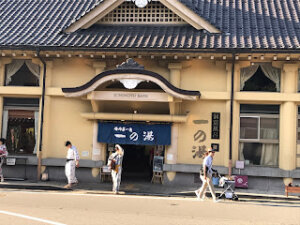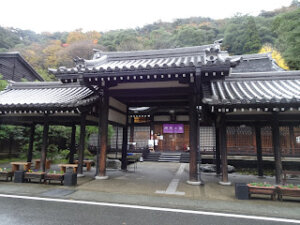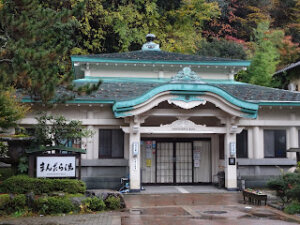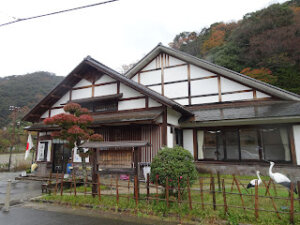 Kinosaki Onsen footbath
Kinosaki Onsen also has a footbath, so you can enjoy hot spring easily while you are visiting the seven out-spas or restaurants.
Each one has a different structure, so please find your favorite one. In a relaxing time, you can refresh your daily fatigue.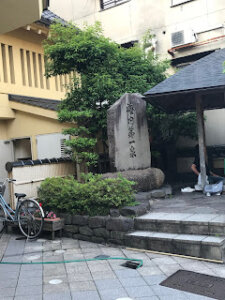 Try to drink hot spring water
When you visit Ichino-yu, you should definitely try drinking "hot-spring", if you want to enjoy hot spring in a little different way.
There is a drinking place just across the intersection in front of Ichino-yu, and there is a cup.
It's a bit salty!!
It is said that the indications are chronic digestive diseases and chronic constipation.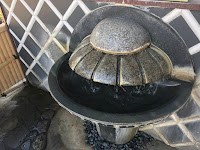 Kinosaki Onsen Ropeway
"Kinosaki Onsen Ropeway" is a 16-minute walk from Kinosaki Onsen Station. You can enjoy the scenery up to the summit in the air for about 7 minutes, and from the summit you can overlook Kinosaki Onsen Town.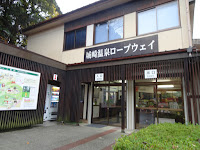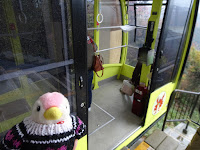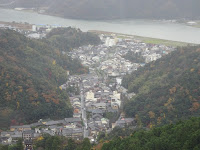 The view from the ropeway is a good view, and in the fall foliage season, colorful trees decorate the mountain.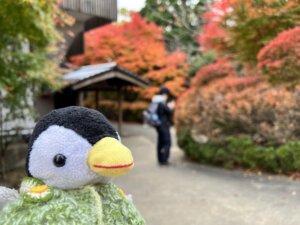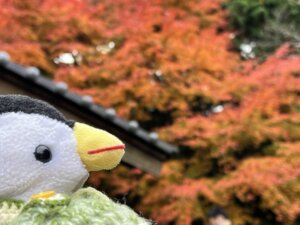 Let's try "Kawarake-nage (throwing clay discs) at the top of the mountain. If you throw the Kawarake and hit the target, your wish will come true!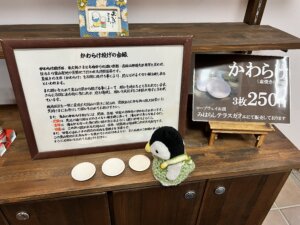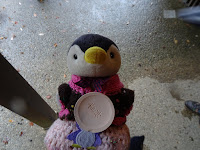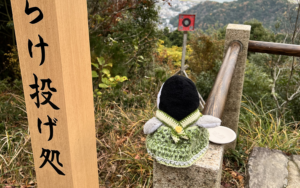 Also, do not forget to visit "Miharashi Terrace Cafe". There you can enjoy original pudding or coffee. In the winter, you can also try grilled mochi!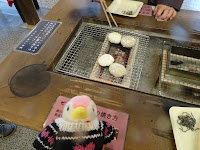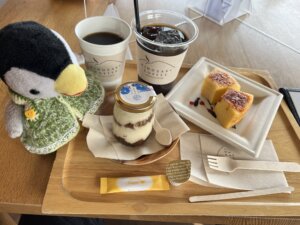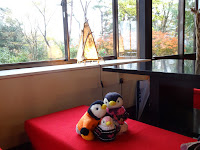 It is recommended regardless of the season because you can see the different colors of the scenery depending on the season. There are many places to visit, such as the monument of Yoshida Kenko, known for a famous essay "Tsurezuregusa", and a hot spring temple with a history of 1,300.
Stay at a nice hot spring Japanese Inn
There are many Japanese inns and hotels in Kinosaki, but here are some recommended places to stay.
☆Yuraku Kinosaki Spa & Gardens
[A quiet Japanese-style resort surrounded by greenery]
We are proud of three types of private baths with flowers and fruits! In addition, luxurious meal at dining "TAJIMA"!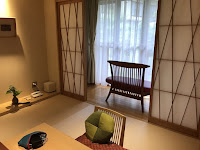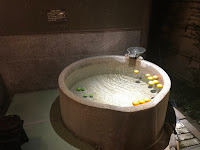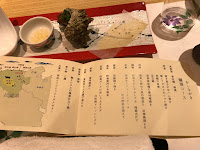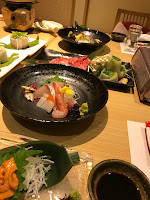 ☆ Onsen Kawaguchiya Main Building
[The best location for sightseeing! The view from the room overlooking the Ohi River is fantastic regardless of the season!]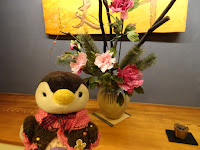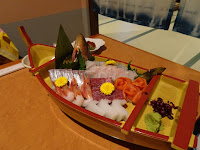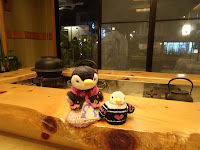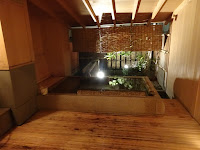 Stroll around Kinosaki Town wearing Yukata
In Kinosaki, it is a real pleasure to walk while wearing yukata and clogging clogs.
If you come to Kinosaki Onsen, let's try taking a walk around the hot spring town with a yukata!
The townscape has a retro atmosphere that makes you feel the Showa era (1940s ~1980s). Also, Kinosaki Onsen is recommended for a walk on the night. The atmosphere is outstanding.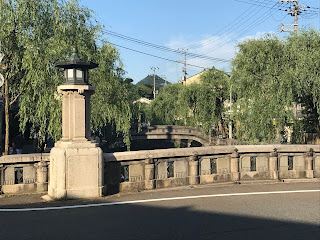 Let's eat Kinosaki's specialty ~Delicious meal~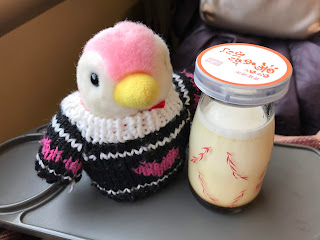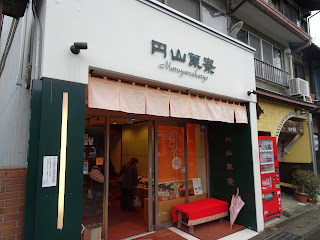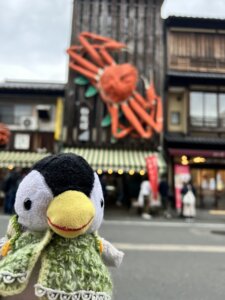 You can try to eat many delicious meals in Kinosaki. Especially Kani (Crab) is famous and you can start eating crab from November.
Also, you may try Tajima-beef steak or hamburger which is one of the famous Japanese brand-beef.
You can also enjoy variety of sweets in Kinosaki. Pudding is one of the most popular sweets and it is so good after taking a hot bath!
Meet with cute animals at Kinosaki Marine World
From Kinosaki station, take a local bus and visit Kinosaki Marine world, which takes about 15 minutes.
You can closely meet with cute sea animals in Kinosaki Marine World, which is located just in front of Japanese Sea.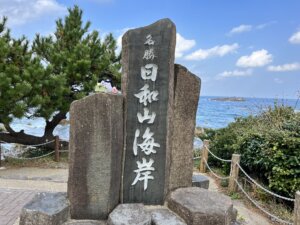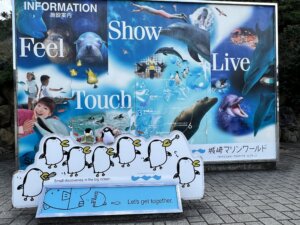 There are several wonderful attractions including Penguin's walking and Dolphin show.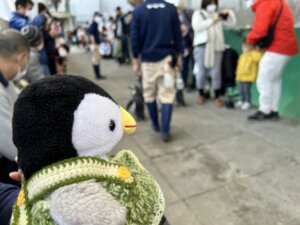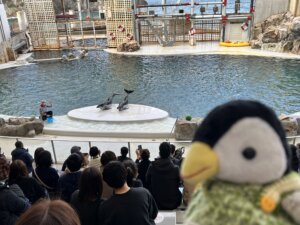 The popular event is fishing Aji (horse mackerel) . After fishing, you can ask to fly your own Aji and eat there.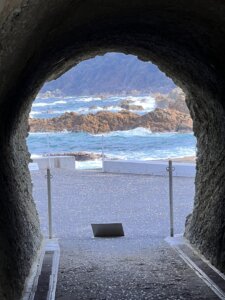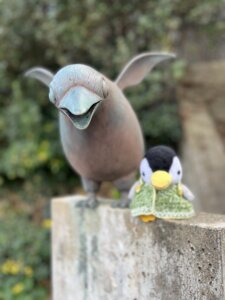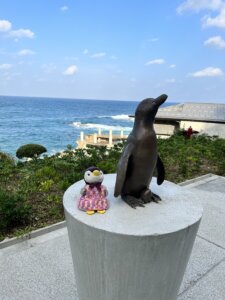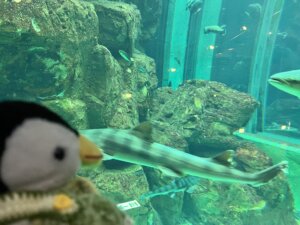 Of course, you can enjoy a great seafood lunch here!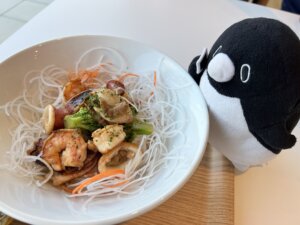 Conclusion
How was Kinosaki hot spring town? You can enjoy your vacation in a beautiful and comfortable place while enjoying taking hot bath. Not only winter but also summer is nice season to visit! If you have a chance to come to Kansai region, do not forget include visiting Kinosaki as your destination!